Programme one: Moving Up

Moving Up is the first of our six programmes of work with young people. This year we had the opportunity to run a series of workshops for 130 young people with a brand new resource we've developed called "Hikaru: Name above all names."
Hikaru is a fantasy adventure story based on biblical events. It's a story of hope and redemption, loss and renewal. The workshop is designed to open up thoughts about life and faith. One of the best parts of the material is the immersive artwork which the Salty Trust has kindly funded.
Feedback from a local primary school that hosted our pre lockdown workshops.
"The young people loved the whole concept of the story and the different characters. They thought the use of Japanese names was great. The posters and style of artwork is amazing! They all enjoyed the creative sessions. The storytelling sections were great, they all felt absorbed in the story. It was a really enjoyable afternoon, thank you. Look forward to seeing you soon.."
A note from Kate King about transitions workshops.
"In July we were delighted to partner with BYSP in distributing the "It's Your Move" book to all 104 year 6 children in Bridgnorth. This is a fabulous resource aimed at helping children prepare for transition to secondary. We recognise that this has been an extraordinary and very difficult year where children have missed out on many 'rites of passage'. As we discern a way forward, we are prioritising how we work with schools to support children, teachers, families and the community post Covid. It is such an encouragement to be able to do this in partnership with BYSP across our primary and secondary schools."
Programme two: Reflect

Reflect is our second programme. It links together all of our 'spiritual' input into local secondary schools. It consists of lessons, conferences, and events. It also includes lunch clubs, assemblies, and seamlessly continues the work of the Moving Up programme from year 7 up to year 13.
Before the 2020 lockdown we managed to deliver five weeks of reflective lessons, and 16 assemblies in Oldbury Wells School & Bridgnorth Endowed School. We also met with 94 young people in lunch clubs.
Comment from a local RE teacher after a week of Reflect lessons:
"I am writing to say thank you for allowing Rebecca Bunger to do reflect lessons at Oldbury Wells at the end of February. Becky was amazing, enthusiastic, and delivered outstanding reflect lessons on forgiveness, crime and punishment, religion and the law and holy spaces and places. Students commented that "it made me think about my own life and how forgiveness has enabled me to be a strong individual". Others stated that it made them appreciate Christian values and how these values are evident in British society. Some students said it enabled them to see how Jesus' teachings are relevant today in 2020. What a fantastic reflect week, roll on the next."
During the lockdown we also produced 9 video assemblies which were watched by students across the area.
Programme three: Student Support

Student Support is our third ministry programme and represents a significant opportunity to make a lasting difference in the lives of young people. Unfortunately during the lockdown, we were unable to continue supporting the 18 young people we had been meeting with in the Autumn and Winter.
Thankfully, before the lockdown, Louise established a brand new support programme which proved to be successful with students from year 8 & 9.
Reflection from Louise about her time running the group.
"This year I started a 6-week rolling course for students in Oldbury Wells, mainly yr8 and yr9 girls at the moment but in the future, I'm hoping to do the same for the boys.
The course is designed to look at relationships and resilience within the ups and downs of the different relationships we have in our lives. We have looked at, relationship goals, challenges, personal values and character.
22 young people have attended the course to date and a number have expressed that they didn't want the course to end. After the first course ended, the year 9 girls set up a messaging group so they can continue to support each other when we are no longer meeting.
At the end of the school year we had feedback that the course had been valuable to the school and next year we hope to work with year 10s as well."
Programme four: The Bridge

The Bridge is our fourth programme and is often the first place that young people choose to spend time with us. While young people are with us, we do our utmost to be the most fun, dynamic, and caring environment we can be. While they're with us, young people not only have the time of their lives, but they also develop in character and learn a range of essential life skills.
Before the lockdown last year, 2 of our amazing young volunteers were recognised by the Bridgnorth Lions Club. We also managed to run two fantastic trips, with 39 young people.
In total 94 young people attended sessions in The Bridge last year before we were forced to close, but Becki & Connor continued to meet with young people in secure online groups for two weekly sessions throughout the summer term.
Report from Becki about running youth work during the lockdown.
"Every week we have been running virtual youth on Zoom. Although there were initial teething problems, we have had around 15 different young people engage with these sessions. We play games like 'Who am I?', Mafia, Categories, Heads Up, and take time to chat and catch up. Although we only use basic zoom, we regularly use another session to give us an hour and a half of time. Occasionally we will do a Netflix party where we watch a movie together.
Although we've had several different people attend these groups, our regular numbers have dropped slightly the longer the lockdown has continued. Despite this, we do still see 5-10 young people regularly and enjoy chatting and having fun."
Programme five: Stir

Stir is the fifth BYSP programme. Last year, the BYSP team ran two Stir groups for young people who wanted to explore faith in Jesus. In the Autumn & Winter, were able to run two Stir Gathering events before the lockdown. At Stir Gathering young people worship, pray and grow together with others from different groups in the Bridgnorth area.
Before lockdown 21 young people attended Stir days, run in The Bridge. 9 young people attended OG Stir, and 90 young people attended Stir Gatherings.
During the lockdown period, we continued to support and resource young people and youth leaders with Stir groups and 3 Gatherings online. We recorded 469 views of the Stir Gatherings online events within two weeks of the original broadcast.
Feedback from parents about Stir Gathering Online
"We loved Stir Gathering today. God really spoke to me this morning about lots of things but mentoring seems to be on my heart at the moment."
"Absolutely brilliant Stir gathering today. Top-notch. Well done to all involved. Fantastic relevant material, great content and professional presentation."
Programme six: Networking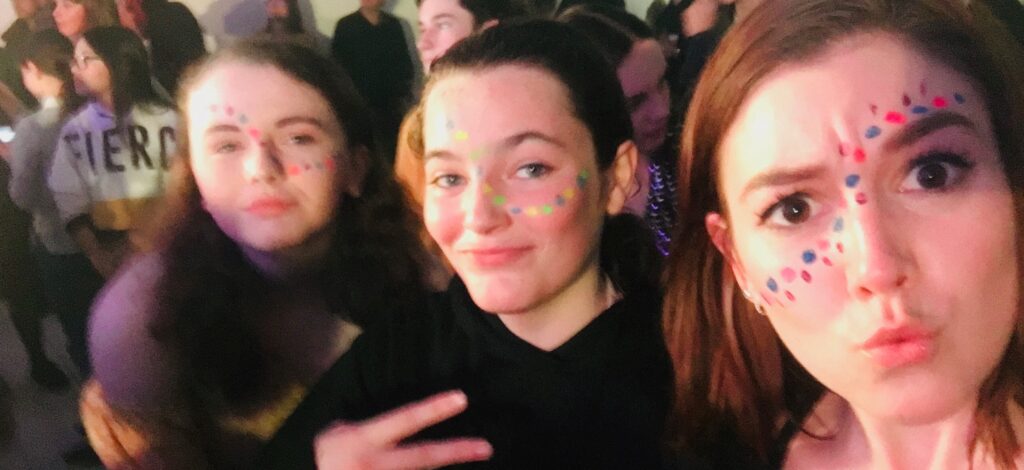 BAYM is the sixth and final BYSP programme. It represents all the things we do in partnership with other groups.
On the 1st November, we had 100 young people who came together at All Nations Telford. The evening itself was for area youth groups to get together under the banner of Catalyst Youth Trust*.
We had a group from Bromsgrove who are connected with us, as well as two groups from Telford, and of course, our three groups from Bridgnorth and Highley.
During the evening, 20 young people came through to faith in Jesus. 6 of them were from Bridgnorth, which is such wonderful news.
*Catalyst Youth Trust is the organisation which John runs alongside BYSP. It connects us in BYSP with other ministries and initiatives around the region like Spree West Midlands, and Engage Schools in Telford.